TP-LINK: Wi-Fi Powerline Extender Starter Kit WPA4220KIT
OUT OF STOCK
Quick Overview:
-One Touch Super Range Extension - Wi-Fi Clone Button simplifies your Wi-Fi configuration and helps build a seamless unified home network
-HomePlug AV standard providing up to 500Mbps1 high speed data transmission over a home's existing electrical wiring, ideal for lag-free HD or 3D video streaming and online gaming
-Extend 300Mbps wireless connections to previously hard-to-reach areas of your home and office

Wi-Fi Clone
for Seamless Wireless Roaming
Automatically copy the wireless network name (SSID) and Password of your router at the push of a button. After pressing the button, you can place the powerline adapter anywhere and enjoy seamless networking across your entire home or office.
Non Wi-Fi Clone
Wireless PLC
Wireless PLC
with Wi-Fi Clone

Seamless Wi-Fi Roaming

Web Configurations

One Button

Powerline Networking Setup

Easy

Super Easy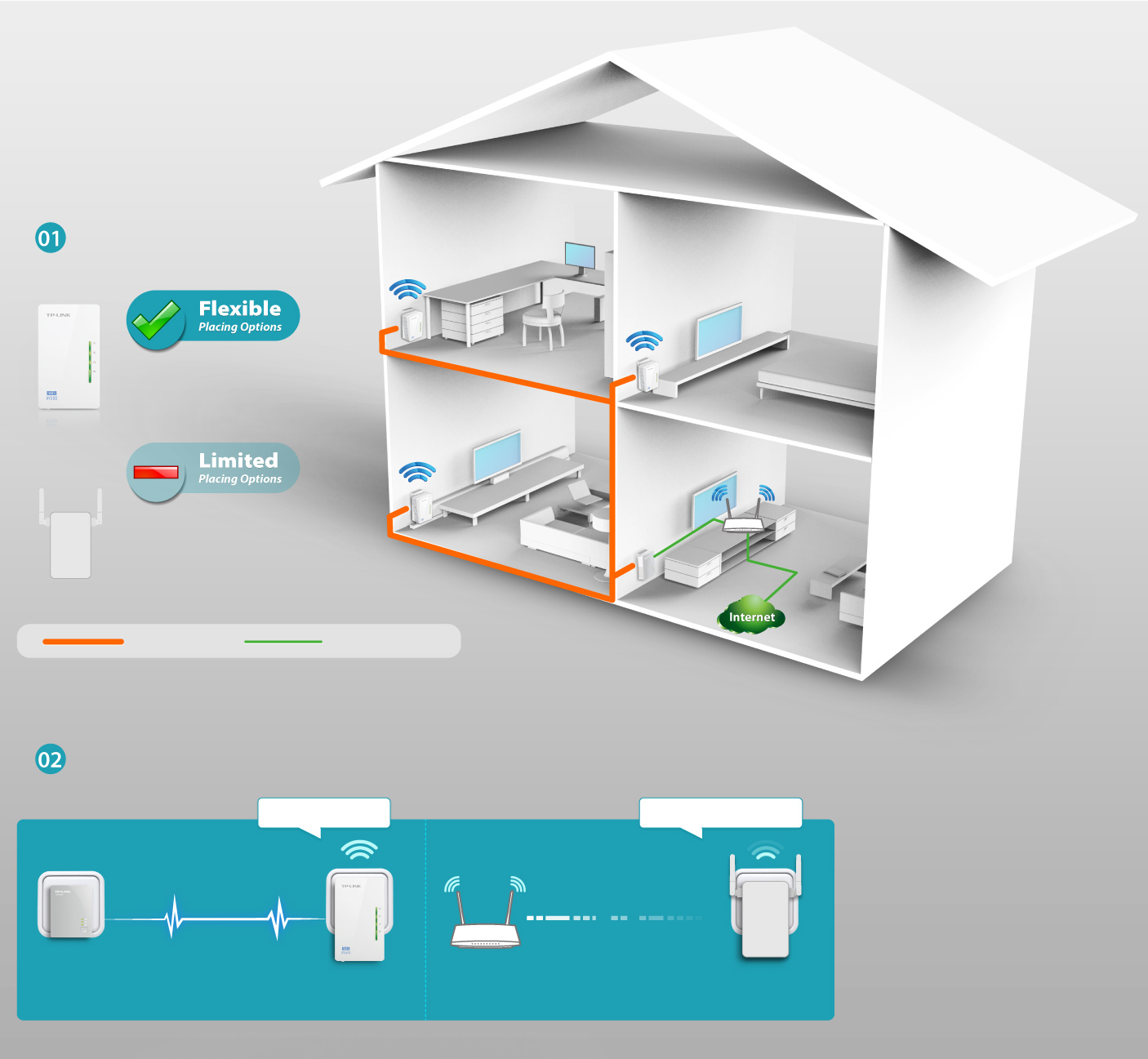 Better Performance
than Wi-Fi Only Range Extenders
Wi-Fi wherever there's an outlet

Powerline Wi-Fi Range Extender

Extend wired and wireless
internet to your basement, yard or loft.

Wi-Fi Only Range Extenders

Has to be placed within the existing Wi-Fi coverage to receive Wi-Fi signal, placing options are limited.

Powerline Ethernet Cable

Faster, more stable Wi-Fi connections

Powerline Transmission

High Speed Wi-Fi

Powerline Wi-Fi Range Extender

Network signal is transmitted through home wiring with little interference resulting in stable, speedy Wi-Fi transmissions.

Wi-Fi Transmission

Degraded Wi-Fi Speed

Wi-Fi Only Range Extenders

Simply takes an already weak Wi-Fi signal and reproduce it, signal quality can be degraded.
Unified
Home Network
300Mbps AV500 WiFi Powerline Extender
TL-WPA4220
AV500 Nano Powerline Adapter
TL-PA4010
300Mbps AV500 WiFi Powerline Extender
TL-WPA4220
xDSL/Ethernet/Cable
Powerline Ethernet Cable
Related Products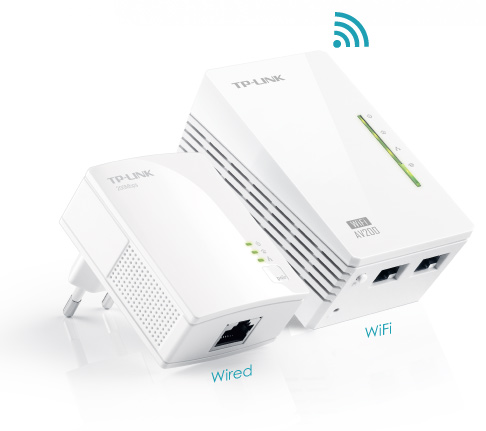 300Mbps AV200 WiFi Powerline Extender Starter Kit
TL-WPA2220KIT(TL-WPA2220&TL-PA2010)
Wi-Fi Clone Button simplifies your Wi-Fi configuration and helps build a seamless unified home network
HomePlug AV standard providing up to 200Mbps high speed data transmission over a home's existing electrical wiring
Extend 300Mbps Wireless connections to previously hard-to-reach areas of your home and office
Two Ethernet ports allow your TVs, game consoles, or PCs connect to the Internet
Easy-to-install, just plug and play